The 5 Immediate Benefits of Awakening Your Feminine Sexual Essence
There's a good chance you were never taught about the intricacies of having a female body and the profound power of the feminine sexual essence that that body contains.
And you're not alone.
Few of us -men, women, non-binary- truly understand what our bodies and our sexualities are capable of. We may learn how to maneuver our sexual selves mechanically, but how do we align body with heart with mind with spirit with sex?
Shakti Malan, founder of the Shakti Shiva Academy, spent her life exploring these realms and mapping the terrain.
In our Awakening Feminine Sexual Essence course, you'll experience what it's like to live from inside an awakened heart and a body open to full sexual flowering.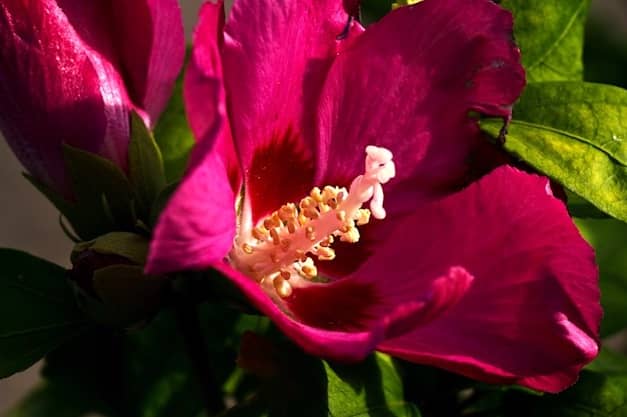 So why bother to take a course like this? What are some of the benefits?
With the help of a course like this, you'll be much closer to entering into your sexual body as woman with comfort, understanding, and joy. The pressures to perform, to look a certain way, to behave a certain way will loosen and start to fall away… they'll no longer be interesting to you.
By the end of the course, you'll have a new (or renewed) mutually loving relationship with your sacred womanly genitalia. You'll be able hear what she communicates with you and respond in kind.
You'll be more able to find right relationship with men and with the Masculine in your sexuality. Your understanding will deepen so that you are able to recognize the presence of the Masculine in yourself and can channel Him skillfully because you're intimately acquainted with your Feminine essence.
You'll be able to overcome the Virgin/Whore split in you that might see-saw you between opening to your sexuality and closing it down entirely. Not only will you be able to open yourself sexually with exquisite deliberateness, but you'll also be able to remain open… heart shining, body receptive, and spirit soaring.
You'll be able to free yourself further from patriarchy's shackles on your awe-filled understanding of yourself by coming to know yourself as profound beauty and love — the essence of the Feminine. Whereas before maybe being female felt cumbersome and full of difficulties, now you'll be able to experience yourself with a whole new level of awe and respect.
Shake off the dust and reclaim what is yours!

The world needs this awakening at this time.
Time and time again, when women come together and open to receive the transmission of the Feminine — she starts to live through them, as radiant blissful aliveness.
By being part of this course, you'll join a movement of women who are ready to wake up, each moment, as the Beautiful Body of radiance, expressing deep feeling and love.
~*~*~*~*~*~*~

The course is offered in two versions:
~*~*~*~*~*~*~
What others have said about the course:

"It has been a magical and magnificent journey into the mysteries of the feminine. When I first signed up for the training I didn't know what to expect but I felt a deep calling and a sense of urgency that would not accept any objection nor delay. The time has come… She called me… and invited me to so many new dimensions of me, of Life, showing me the gifts of the feminine, openness, receptivity, love and true power. And this unfolding continues every day with Life moving through me and taking me closer to my real, authentic self and allowing me to manifest my true essence into the world as I walk this new path, vulnerable, but with a vibrant heart, soft mind and overwhelming sense of bliss and admiration."      -Olga, Poland

~*~*~*~*~*~*~
These benefits and so much more await you!  The Deep and Divine Feminine is calling to you.  If you're ready to heed the call, join us at www.ShaktiShiva.Academy